Back to the
Japanese Page
.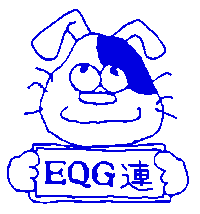 EQG: Equal Quality of Gender
Otoko mo Onna mo Ikuji Jikan o! Renrakukai (Ikujiren)
(Child Care Hours for Men and Women Network)
Established in June 1980, Otoko mo Onna mo Ikuji Jikan o! Renrakukai or Ikujiren for a short (Child Care Hours for Men and Women Network) aims to reduce parents' work hours in order to alleviate the burden placed on day care teachers who work extended hours as well as on children themselves. When we proposed the idea of paternal leave to the Labor Ministry, assistant section chief at the time responded by saying, "I have never heard men taking time off to care for children." However, the item on men's child care hours was included in the corporate survey sponsored by the government.
Ikujiren has been publishing a newsletter and books, held symposiums, and given lectures all of which contributed to the 1992 creation of the Parental Leave Law allowing men to take leave from work to care for their children. Currently, more than 500 readers are subscribing to our monthly newsletter.
Our activities are centered around a monthly meeting held in Shibuya (Tokyo). The core members of 20-30 men and women are salaried workers, students, married or single although membership composition has changed over the years.
One of our concerns is that some of our spouses don't always appreciate our active involvement in the network because many of us are already busy with work and child care. Despite this, members who gather for monthly meetings often are engaged in lively discussion and end up staying until the last train leaves the station.
With the inauguration of "Parental Leave Law," we felt that a new era was beginning. In reality, however, only less than 0.1 percent of men take such a leave. It is thus important for us to improve the law and facilitate better understanding of the public about the law so that men will find it easier to take parental leave and increase child care hours.
Ikujiren proposed to the Labor Ministry in July 1996 to improve the Parental Leave Law by incorporating a father-quota system that has been practiced in some Scandinavian countries.
Let's talk about how to improve our society in which we can commonly see fathers caring for children. We, Ikujiren, look forward to hearing from you.
---
English Article
Survey: "Men cannot do housework because they are busy?" (2003)
Letters to Mr. Blair (British Prime Minister)
Ombud Discusses Equality for Women and Men in Norway
--Thoughts on the Tokyo Symposium (September 29, 1996)--
Excerpt from Ikujiren Newsletter (October 26, 1996, #61)
"Dad Takes Child-care Leave"
by Mutsumi Ohta, member of Ikujiren. from Japan Quarterly No.1 1999
---
| | |
| --- | --- |
| E-Mail: | Contact to Ikujiren ( Mail Form ) |
| Mail: | c/o Masaki Matsuda, |
| | 24-3 Fujituka 2 chome, |
| | Kouhoku-ku, Yokohama-shi, |
| | Kanagawa 222-0012 JAPAN |
| Phone/Fax: | +81-45-434-7519 |